Austin's Group
We've Got You Covered
Austin's Group is a full-service transportation company with many divisions offering a variety of services and equipment.
Austin's Courier International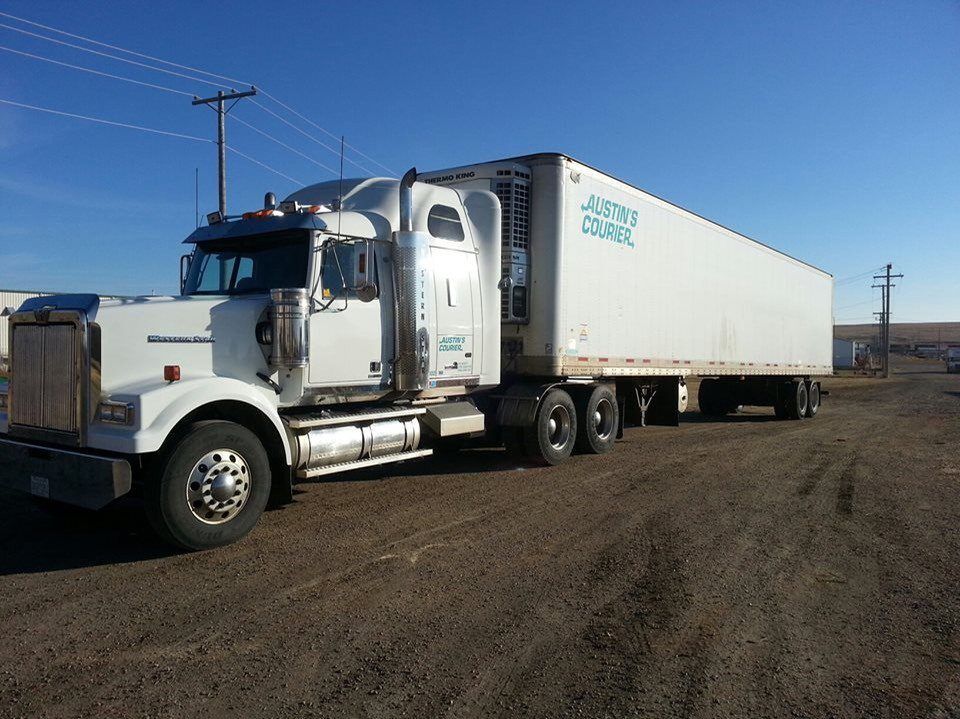 Get In Touch
If you would like to learn more about our materials or services, contact us today!
Give us a call or fill out a form by clicking CONTACT US.
"Years ago I was contacted by Austin's Group after utilizing their services with a winch trailer to load a tractor. They were in the process of procuring a trailer to haul heavier equipment. Austin's Group solved my needs and became my main source of equipment transportation. The team tirelessly re-scheduled and revamped loads to ensure every customer demand of mine was met.
Weekend loads, deadlines, weight restrictions, and customer satisfaction were all solved with a simple call to Austin's Group as they could work with my highly demanding clientele."
"I cannot say enough about this company. Their rates are fair, the service is impeccable and they are integral to how I do business. I would recommend them any day and many of my suppliers in the province are starting to use them as well as a result of the service they give. Top-notch in my book."