Austin's Group: We've Got You Covered
Austin's Group was established in Swift Current, Saskatchewan in 1976 by Gil and Evelyn Austin and they operated it until June of 1980 when it was purchased by Scott Whitell. Scott was 19 years old and had just graduated from Grade 12. Since that time Austin's Group has been operated by Scott and has proudly served Southwest Saskatchewan and beyond.
Initially, the staff consisted of only Scott, equipment was one cargo van and the business office was located in the basement of his parent's home. His route included both pick-up and delivery for Swift Current and Regina. The service remained that way for three years. As the demand for services increased it was necessary to hire an additional driver to assist with deliveries.
Eventually, an office was established employing a full-time secretary/bookkeeper at 777 Cheadle Street West. Changes in both business and expansion had Austin's business office move from 777 Cheadle Street West to 1881 Chaplin Street West and then to its current location at 1815 North Service Road West in 1996.
In the fall of 2012, Austin's purchased the adjacent building at 1731 North Service Road West to accommodate a mechanical shop for the Heavy Duty Journeyman Mechanics.
After 41 years in business, Austin's Group has grown under Scott's leadership and management style. Our Company Motto, "Our Business is Picking Up", is certainly true.
Austin's Group was nominated for the SCBEX (Swift Current Business Excellence) Awards in the categories of "Customer Service" and "Business of the Year" in the 2005 Business Year.
Austin's Group offers an expanded line of services with the right equipment available for any job that you may require. We are dedicated to maintaining a high standard of customer service. We look forward to the opportunity to serve you and your shipping needs.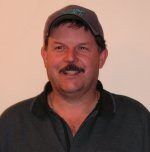 Scott Whitell
Illustrious Leader
Mike F
Logistics//Professional Driver
Dolly H
Accounting/Data Entry/Dispatch
Ross W
Mechanic/Professional Driver
Scott T
Mechanic/Professional Driver
Jimey D
Professional Driver
Rick W
Professional Driver
Ahren M
Professional Driver & Local P&D
Roy K
Professional Driver (Casual)
Clayton H
Professional Driver
Pat L
Casual Professional Driver
Neil R
Professional Driver